EXPERIENCED,
PERSONAL,
FUNDRAISING
CONSULTING
Creative Adaptability Is Key To Successful Fundraising
We specialize in strategic fundraising: sharing industry-leading knowledge and resources. Our committed staff leverage proven processes to empower your team to exceed your development goals. For more than 25 years, we have worked on almost every aspect of advancement and fundraising that includes annual targets and campaigns ranging from $150,000 to $350,000,000.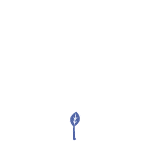 Every day we focus on you. 
T

he development landscape is competitive and requires multi-channel knowledge and execution. 

W

e invest in understanding our client's goals and ensure that your organization understands the trends that are impacting outcomes. 

W

e provide strategic tools and practices to deploy which will grow your bottom line.